Cornerstone Family Programs Partnership
They've Been Helping The Poor
Salerno Duane INFINITI of Denville is proud to partner with Cornerstone Family Programs & its subsidiary the Morristown Neighborhood House because of all they do for the members of our community who are in need.
They've been helping the poor and immigrants have more enriched lives in our community since 1813 and 1898, respectively. We applaud the nonprofit organization's efforts on their programs for children and veterans.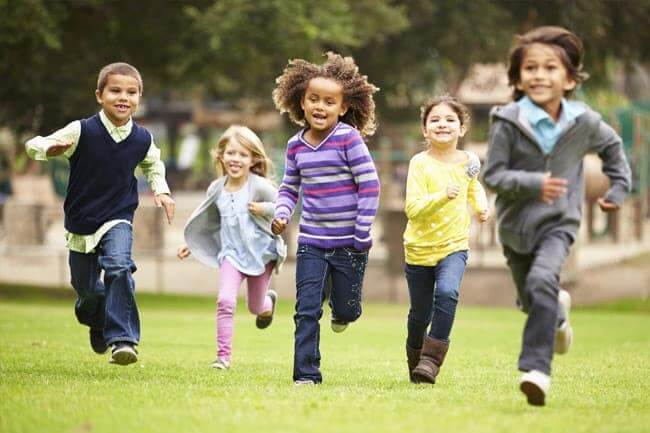 Cornerstone Children's Programs
Parents as Teachers (PAT) provides home visits, parenting education & community resources to parents with kids from conception through 2 years old.
Morristown Neighborhood House Preschool, full-day year-round child care facility, works directly with Morris School District to ensure children ages 2½-5 are prepared for kindergarten. Habla español.
Early Childhood Resiliency Program offers specialists to teach in-classroom mentorship & education and in-home parent engagement & skill development for families with infants and school age children.
Programs for before & after school care, summer camp, transportation, tutoring, recreation and enrichment.
800 Meals being served daily for those in need.
Many of these children are first-generation English speaking and do not have the homework help or computer access they need without the Neighborhood House.
Cornerstone Family Programs
Cornerstone Veterans Programs
Confidential Counseling & Support for service members, veterans & their families by clinicians trained and experienced to guide people through issues pertaining to stress, anxiety, PTSD symptoms, traumatic brain injury, substance abuse, marriage, children and readjustment.
Confidential Money Management Consultations in person or over the phone from experienced professionals to help service members and veterans with their customized financial needs & goals at no cost.
Operation Sisterhood addresses the unique challenges faced by female veterans by offering a community of women who identify key issues & develop access to services through peer support, mentoring, education and counseling.
Cornerstone Family Programs also offers addiction services, community development and programs for adults, youth & teens and seniors & caregivers.
SALERNO DUANE DONATES CROSSOVER TO NON-PROFIT
Bill Gusta hands the keys over to Nancy Arluna, Director of Cornerstone Family Programs. It will be put to good use for their transportation needs.
SALERNO DUANE DONATES VAN TO NON-PROFIT
Mike Salerno hands the keys over to Mitch Perry, Operations Manager at the Morristown Neighborhood House. It will be put to good use for their transportation needs.
---
Donation To The Valerie Fund
We are proud to help nonprofit organizations in our community since they serve the people we care about the most. That's one of the reasons we chose to contribute $5,000 to The Valerie Fund.
"It's unfortunate that a charity like this one has reason to exist, but it's one that we feel incredibly passionate about and want to do everything we can to help support and raise awareness of The Valerie Fund and all of the children it helps," said Michael Salerno, co-owner of Salerno Duane INFINITI of Denville.
We learned that our $5,000 donation will cover 3 weeks of counseling for children and families battling cancer and blood disorders at The Valerie Fund centers.
It's a fact that treatment costs are rarely covered by health insurance, so we wanted to help them get the treatment they need without the families going even deeper into their bank accounts.
The Valerie Fund We Care Program
The We Care Program helps more than 6,000 kids who live throughout the state of New Jersey by supporting specific aspects of the aid The Valerie Fund provides. For starters, the centers give patients and their families a range of therapeutic services near their home no matter what insurance reimbursements they receive.
In addition, the program helps send children who have or have had cancer to Camp Happy Times. This is fun for the kids because it provides a 1-week overnight camping experience in the Pocono Mountains.
Lastly, the We Care Program also gives educational scholarships to the patients. This will help fund their continuing education dreams as they attend vocational schools, community colleges, major universities and graduate schools.
---
Michael Lisnow Respite Center
Morristown attorney and friend of the dealership Thomas M. Murphy Esq. ran in the Boston Marathon and we wanted to help support his cause by donating $1,000 to Michael's Miracle Marathon Team 2018.
"It was a bit soggy, the rain never let up and the winds howled, but we did it," Murphy told us. "Together, we raised $11,647 dollars and ran 26.2 miles."
Tom also shared with us some kind words from Sharon Lisnow, co-founder of the center, who wanted to share her gratitude for our donation:
First and foremost, on behalf of the entire family of the Michael Lisnow Respite Center, we thank you for your generosity. People like you are very special and I asked Tom to forward this following message from me.
I am Sharon Lisnow, the mother of Michael. My son was born in 1986 with extensive brain damage. At that moment in time, I did not know how my world was going to survive. His early years were a series of hopes dashed out by a reality turned upside down for me, my family and for Michael. Slowly, Michael's personality began to grow. While our normal was different that other families, his laugh, his joy and his determination became the strength of my family — the strength within me.
When Michael was five years old, I met Mary McQueeny, a special education teacher. Together, we had a shared vision for a place to provide emotional and physical support for families with disabled loved ones. So we started the Center and today, this vision has helped hundreds of families who like me, had a period of life where they did not know how their world was going to survive.
I believe the true legacy of my son is the care and love that any family can find at his home, The Michael Lisnow Respite Center. It is the generosity of people like you who keep his legacy alive. As his mom, I thank you from the bottom of my heart and if you are ever in Hopkinton, Massachusetts – please stop in and say hello. Welcome to Michael's family.
Thank you. — Sharon Lisnow.
---
Over the years, Salerno Duane INFINITI of Denville has also given back to multiple local organizations & sponsored events in our community including:
Jersey Battered Women's Service (JBWS)
Verizon Hope Classic
Cornerstone Family Programs Annual Spring Gala
Morris Plains Food Truck Festival
Morristown Onstage Talent Show
Lake Mohawk German Christmas Market
Picatinny Arsenal Toys For Tots