INFINITI Intelligent Cruise Control Makes Highway Driving Easier
For years, cruise control has been a feature that has made long road trips so much more relaxing since it allowed you to set your vehicle's speed to give your right foot a break on the gas pedal. INFINITI intelligent cruise control, also known as ICC, takes things to the next level.
That's because this system adds the ability to maintain a set distance between your INFINITI and the vehicle in front of you (whether it's an INFINITI or not). That means it'll actually accelerate or slow down your luxury car or SUV automatically to stay on pace with the vehicle in front of yours.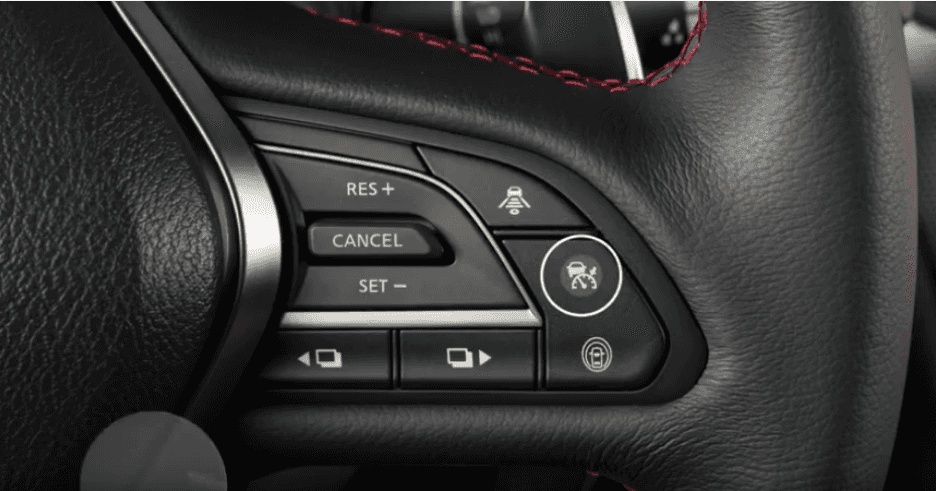 Turning On INFINITI Intelligent Cruise Control
Activating the intelligent cruise control system is so simple. All you need to do is push & quickly release the cruise ON/OFF switch to be in the vehicle to vehicle distance control mode.
If you want the fixed-speed cruise control mode, which is regular cruise control without maintaining a set distance between you & the car in front of you, all you need to do is push & hold that same button for about 1.5 seconds. You can see the setting status by taking a look in the vehicle information display.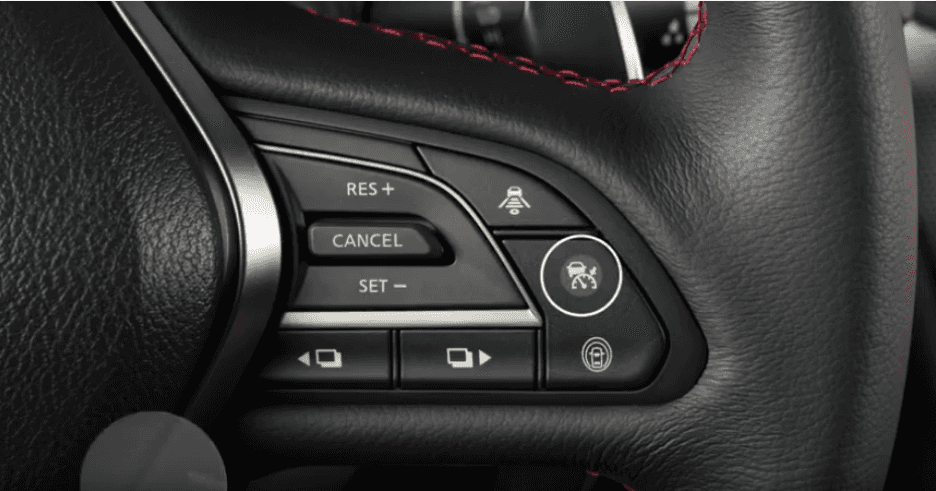 How INFINITI Intelligent Cruise Control Works
Though it may seem complicated, using the INFINITI intelligent cruise control system is actually almost as simple as turning it on. There are 3 different distance settings offered (Long, Middle & Short), with Long being the initial setting every time the engine starts since it'll give you the most control so your vehicle doesn't suddenly speed up when you're not expecting it.
You can toggle between Long, Middle and Short (in that order) using that same distance switch. The distance from your car or SUV to the vehicle ahead of you can be selected at any time, depending on the current traffic conditions.
When the road ahead is clear, the driver can set the speed range between 20 mph & 90 mph. However, distance to the vehicle ahead will change according to that car's speed and will resume your set speed automatically once the road ahead clears.
The following new INFINITI luxury cars & SUVs either come standard with intelligent cruise control or offer it as an optional upgrade:
INFINITI Q50
INFINITI Q60
INFINITI Q70
INFINITI Q70L
INFINITI QX30
INFINITI QX50
INFINITI QX60
INFINITI QX80
Shop Our New INFINITI Inventory
The INFINITI intelligent cruise control system is actually a big part in the ProPILOT Assist technology that makes your vehicle a semi-autonomous car. Salerno Duane INFINITI of Denville will help you find the right vehicle equipped with this feature based on your specific driving needs, so contact us today!