Spring Cleaning: Car Care Tips to Get Your INFINITI Warm Weather Ready
We know that spring cleaning is a big ritual in most homes to get rid of clutter, put away your heavy winter clothes for clothes better for warm weather or just to change things up for the new season.
It's also a fact that spring cleaning is also important for your car. That goes for the inside, outside and what's under the hood. With that being said, here are a few car care and auto maintenance tips to ensure that your car is ready for those fun spring and summer road trips from our INFINITI service center.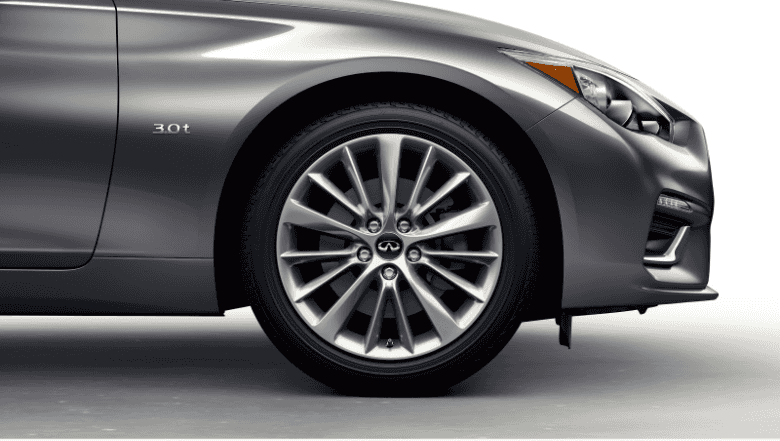 1. Tires
Whether you have special snow tires that you get put on for the winter or have all-season tires, the winter weather can be rough on your tires. The colder air also messes with the air pressure inside of your tires.
That's why we recommend checking your tires to see if you need some more air or if you need new tires entirely. And we definitely recommend changing out those snow tires since there won't be any blizzards in May or June around the North New Jersey area.
2. Wash Your Car
Even if your car appears clean, driving on roads during the winter can cause dirt to get inside or underneath your vehicle. The same goes with the salt that's used to keep the roads safe to drive during and after a snowstorm. That's why we recommend getting a car wash, so all of winter's woes wash away.
3. Air Conditioning
One of, if not the, most used features in any car during warm-weather months is the air conditioner. It's the same system at the heater that you surely used all winter to keep yourself nice and toasty while the weather was cold. That's why we recommend getting features like the compressor, condenser, motor, relays and cooling fans on the AC system checked out to ensure they'll work to blow cool air when you need them to.
4. Fluids
Speaking of fluids, it's always important to regularly check your fluids. That's especially true after this past winter, which saw the temperatures fluctuate so much. That's why we recommend getting all of your fluids checked, specifically your oil, coolant, wiper fluid and brake fluid that all work harder for your car than usual during the winter.
5. Car Battery & Brakes
Your car's battery will be put to the test more in the winter, especially when you want to warm up your car before taking a drive. And your car's brakes have to work harder to stop when the roads are slippery because of ice, snow and slush. That's why we recommend getting your battery and brakes inspected to see if there are any issues.
These are just a few of the important spring cleaning car maintenance tips we have to offer. We do at the very least recommend that you get a vehicle inspection at Salerno Duane INFINITI in Denville, New Jersey to make sure that there aren't any current issues or future problems that may arise soon.