Thomas Murphy's Boston Marathon Team Raises $11,647 For Charity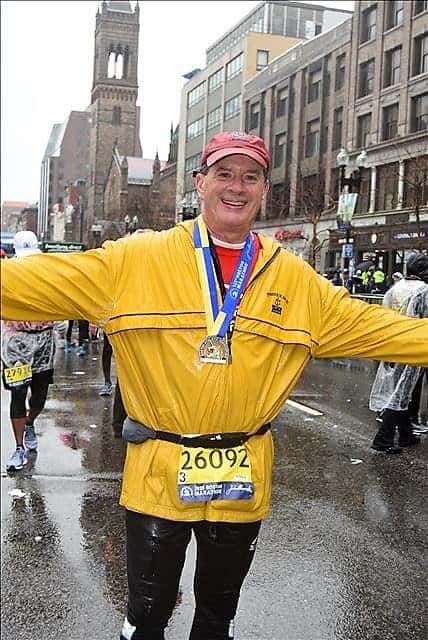 Earlier in the month, Morristown attorney and friend of the dealership Thomas M. Murphy Esq. ran in the Boston Marathon and we wanted to help support his cause. So, we decided to donate $1,000 to his cause: Michael's Miracle Marathon Team 2018.
We were proud to hear that he and his team donated a total of $11,647 to the Michael Lisnow Respite Center to help with their efforts for providing emotional and physical support for individuals with disabilities & their families.
"It was a bit soggy, the rain never let up and the winds howled, but we did it," Murphy told us. "Together, we raised $11,647 dollars and ran 26.2 miles."
Tom also shared with us some kind words from Sharon Lisnow, co-founder of the center, who wanted to share her gratitude for our donation.
The Letter From Sharon Lisnow
First and foremost, on behalf of the entire family of the Michael Carter Lisnow Respite Center, we thank you for your generosity. People like you are very special and I asked Tom to forward this following message from me.

I am Sharon Lisnow, the mother of Michael. My son was born in 1986 with extensive brain damage. At that moment in time, I did not know how my world was going to survive. His early years were a series of hopes dashed out by a reality turned upside down for me, my family and for Michael. Slowly, Michael's personality began to grow. While our normal was different that other families, his laugh, his joy and his determination became the strength of my family — the strength within me.

When Michael was five years old, I met Mary McQueeny, a special education teacher. Together, we had a shared vision for a place to provide emotional and physical support for families with disabled loved ones. So we started the Center and today, this vision has helped hundreds of families who like me, had a period of life where they did not know how their world was going to survive.

I believe the true legacy of my son is the care and love that any family can find at his home, The Michael Lisnow Respite Center. It is the generosity of people like you who keep his legacy alive. As his mom, I thank you from the bottom of my heart and if you are ever in Hopkinton, Massachusetts – please stop in and say hello. Welcome to Michael's family.

Thank you. — Sharon Lisnow.
Sharon, it's our absolute pleasure to give back to such a worthy cause and please do not hesitate to stop by & say hello if you're ever in Denville, New Jersey. We're honored to be a part of Michael's family and share his story with our customers & fans.